Muy Grande is considered one of the premier wing-shooting outfitters in Sonora, México for good reason. We're proud to offer access to some premium dove hunting grounds, with a home base at our exclusive hunting lodge. Limits are very liberal and shooting includes white wing and mourning doves. A typical day starts with an early morning shoot followed by a great lunch of authentic Mexican cuisine and then an afternoon shoot. Tack on a morning waterfowl hunt or an evening quail hunt to round out the experience. Lunches and dinners are served in our beautiful outside bar, and you'll stay in our comfortable, private hunting lodge. Ask about additional hunts in the stunning grounds of Hacienda Del Labrador.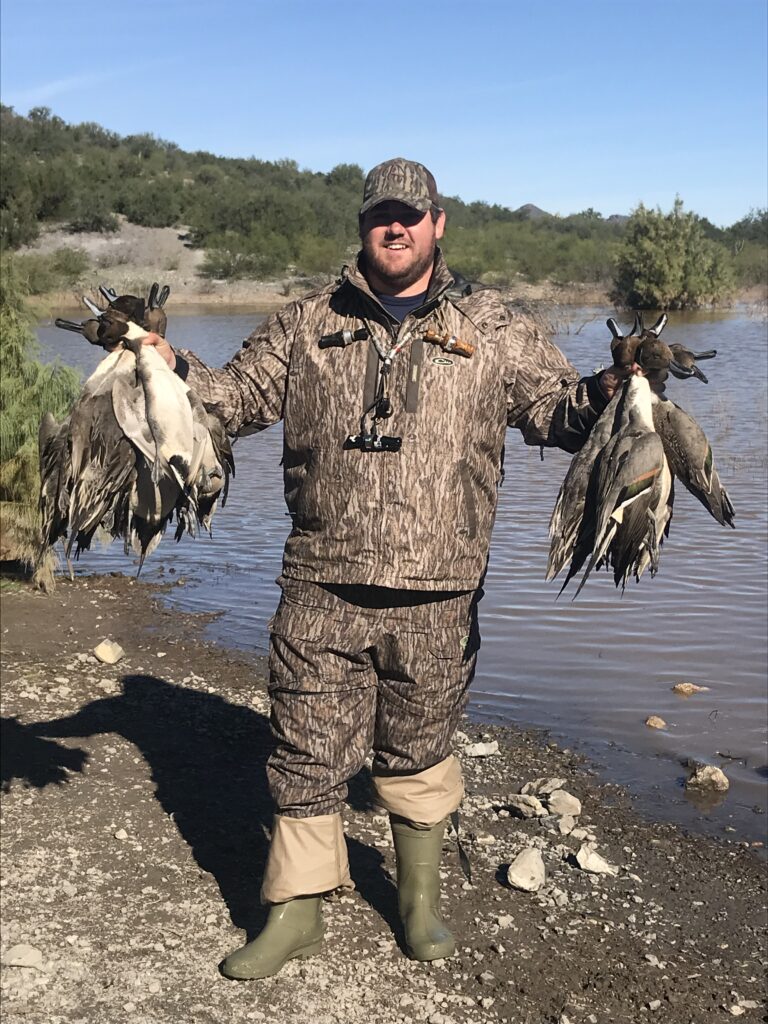 2 days, 3 nights out of Hermosillo –  $2,450
3 days, 4 nights out of Hermosillo – $2,650
2 days, 3 nights out of Hacienda – $2,600
3 days, 4 nights out of Hacienda – $2,950
* $350/person/day to add waterfowl & quail
* $375/person to add a day of hunting and overnight accommodations
$375 license and gun fee (permit fee if bringing own or rental fee)
Gourmet meals, guides, private lodge exclusive to Muy Grande hunters, airport transfers, in-field transportation. Birds will be donated to local food banks.
*All transportation to Hermosillo is by flight; direct flights available from Phoenix, Arizona
Day 1: Arrive in Hermosillo around noon, and we'll transport you to camp
Days 2–3: Hunt
Day 4: Depart for your trip home