Join us high in the Sierra Madres, located in the eastern part of Sonora, México, to hunt Gould's, the largest of the turkey species. You'll be hunting unspoiled and rough country at altitudes of 4,000 to 10,000 feet consisting of, a challenging and rewarding experience for any avid turkey hunter. We offer beautiful lodging, excellent meals and a success rate pushing 100% on two birds.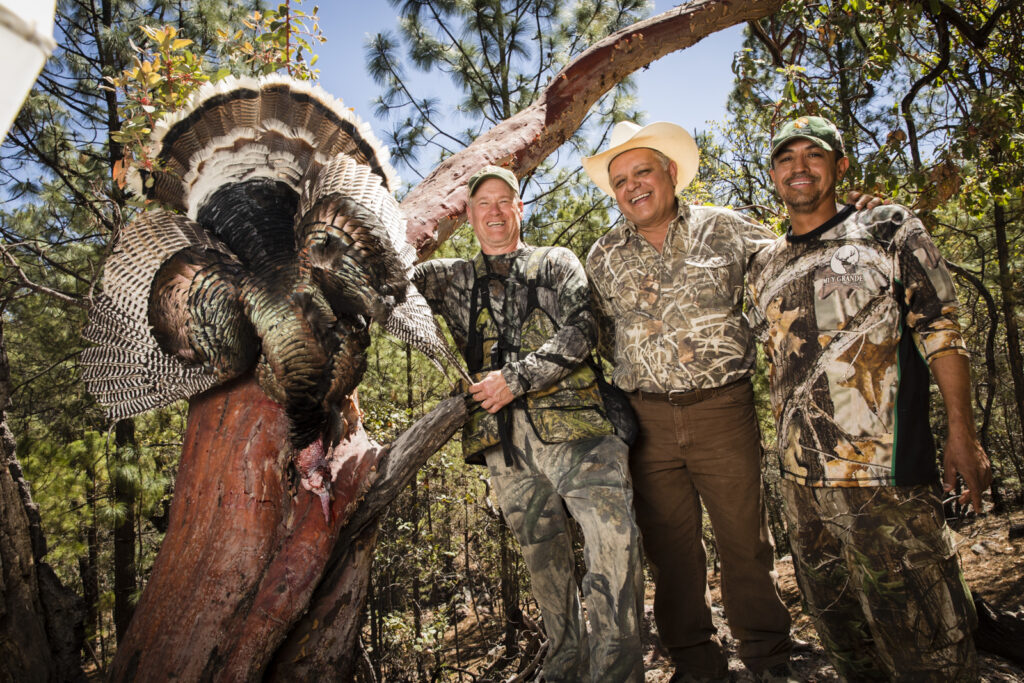 4 days of hunting/5 nights of accommodations
One bird: $2,700
Second bird: $700 (if tags available)
NON-HUNTER PRICE:
$1,200
License and Gun Permit – Approximately $375
1×1 guided, lodging, meals, airport transfers, in-field transportation, in-field trophy care
Charter flight, gratuities, license
Lodging and meals in Hermosillo (if necessary)
Importation fee $150–$300
*Must apply for importation fee of skins prior to arrival or arrange through a broker.
*All transportation to Hermosillo is by flight; direct flights available from Phoenix, Arizona
Day 1: Arrive in Hermosillo and we'll transport you to camp
Days 2-5: Turkey hunt
Day 6: Depart for your trip home
Physical level: Easy
Approach: Spot-and-stalk, ground blind